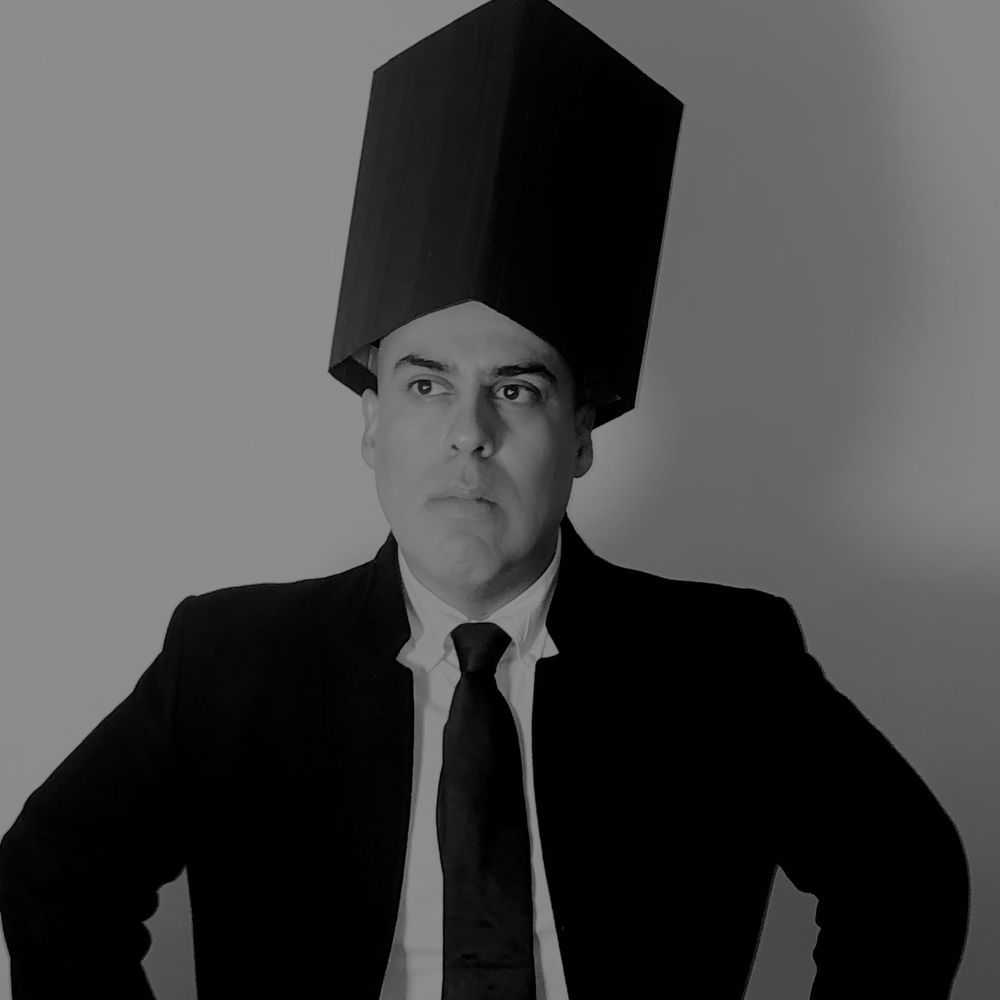 ABOUT EGO PLUM
Known as "The Cartoon Composer," Mexican-American Ego Plum is an award-winning composer, musician, and music producer whose distinctive sound and unique self-taught sensibility have made him the musical king of quirky animation.
Lending his creative talents to numerous animated series, his recent credits include the highly anticipated Netflix animated series The Cuphead Show based on the beloved video game, the Hanna-Barbara series Jellystone for HBO Max, and two projects set in the Spongebob Squarepants universe – the Paramount+ Original Kamp Koral as well as Nickelodeon's The Patrick Star Show.
Ego first got the attention of Nickelodeon in 2008 with his unabashedly original score for Amy Winfrey's series Making Fiends, and has since scored other hit animated series including SpongeBob Squarepants, Disney's Star Vs. The Forces Of Evil, as well as Nickelodeon's Welcome To The Wayne and Harvey Beaks – for which he assembled Nickelodeon's first-ever 60-piece orchestra!
His inventive musical style stems from unconventional influences such as the "cartoon jazz" of Raymond Scott, French electro pioneer Jean-Jacques Perrey, Looney Tunes musical director Carl Stalling, combined with the the frenetic energy of bands like The Residents, DEVO, Oingo Boingo, XTC, and The Dead Kennedys. 
In 2012, Ego was presented with an Ovation Honor by the Los Angeles Stage Alliance for his Russian-inspired mechanical musical score and original songs for Gogol Project, and in the same year he completed his first orchestral score for the black & white 35mm indie feature, The Ghastly Love of Johnny X, starring Academy Award-winner Paul Williams.
In an effort to bring his eclectic influences into his cartoon world, Plum has collaborated/recorded with members of XTC, DEVO, Bauhaus, Black Flag, Descendents, The Dickies, Oingo Boingo, and others. In addition, Ego Plum serves as the musical director of the Raymond Scott Electronic Ensemble, and has toured the United States and Europe playing guitar with Grammy-nominated comedy-rock group Green Jellÿ, and he may or may not be a founding member of the parody heavy metal tribute band Mac Sabbath.
Ego was born and raised in East Los Angeles where he was raised by his immigrant parents. Foregoing any formal education, he sought refuge in the local punk rock music scene as a drummer and made his way as a composer up through the School of Hard Knocks where he is tenured professor (and sometimes, unfortunately, still a student).